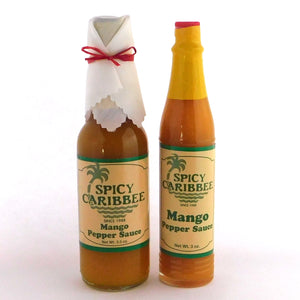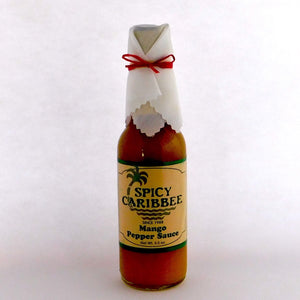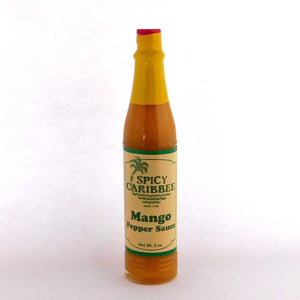 Indispensable & delicious
We discovered Spicy Caribbee's shop on a trip to San Juan in 2019. We stopped there several times, because the owner and staff were highly user-friendly. And, the many samples they provided made us immediate fans!! We brought a few home, and since then have ordered more periodically for ourselves and as presents for friends. All are delicious, and the range of "heat" in different products makes them versatile as a side condiment or to mix in noodles or rice dishes. All of their products are fantastic, so I can't single out just one. But, I'm especially fond of Dona Nery's Sofrito sauce!! It's great on sandwiches, or a side dollop on the plate, or mixed with other dishes. I've never had anything quite like it. But, it's not always available, so if you see it, get a couple!
Mango pepper sauce
My husband LOVES this sauce, wishes it would come in bigger bottles.
Fantastic
We bought this sauce on a whim during our last trip to San Juan. I now put it on everything. We will be placing regular orders from here on out.
Amazing!
The perfect consistency of sauce, perfect flavor, amazing spice. Overall 10/10 experience!! Am looking forward to purchasing again & continuing to support small businesses.