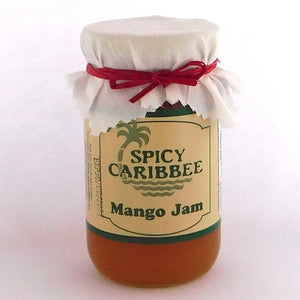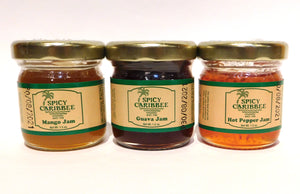 jams for the heart & soul
the Jams are delicious , my second go around , I purchased at the store in Old San Juan , to my surprise they are very good . I willl continue to order as I run out . The Mango & Ginger Jams are great.
Best jam ever
We tried this at the store and fell in love!! We tried to carry it home with us and it got confiscated by TSA (don't get me started). I IMMEDIATELY ordered more online because my daughter fell in love with the flavors. Every time we have this jam it reminds us of our trip to Puerto Rico and the kind people we met at Spicy Caribbee. We will definitely be back and plan on ordering from them until then.
Mango Jam
So good!! Cannot get anything like this in Texas. My favorite of all!!
---